Low Dissipation Factor, High Transmissivity and Stringent Anti Static Material Solution for Electronic Industry
For the electronic industry, engineers are always concerned about electrical properties such as dielectric strength, dissipation factor, dielectric constant, and etc. Especially for the electrical connector, people try their best to find out the plastic that has the lowest dissipation factor in the certain hertz.
Future more in the telecommunication industry, many high-performance engineering plastics are widely used as the specific radome. In this application, the transmissivity of the material is the vital factor, and materials' weather resistance also should be considered as one of the main factors.
However for the semiconductor industry, especially for the testing process, the specific surface resistance of material determines the testing result. The testing process requires stringent anti-static material.
Keward provides an extensive range of plastics that has the properties of stable dissipation factor, low dielectric constant, high transmissivity, very good weather resistance, and stringent anti-static.
Solutions for Electronic Industry
Low dissipation factor materials
The dissipation factor determines the performance of the components. The lowest dissipation factor can be reached at 2.02. PEEK Virgin, PTFE Virgin, Ultem are widely used.
High transmissivity materials
Materials like PEEK Virgin and Ultem are always used as radome due to its high transmissivity, good weather resistance and good paint adhesion.
The Acetal ESD can be used as the testing socket for the semiconductor testing process. If you need PEEK ESD please contact us too.
Keward provides a wide range of electric insulation plastics. Contact us and describe your application, we will recommend you right material.
Materials for Electronic Industry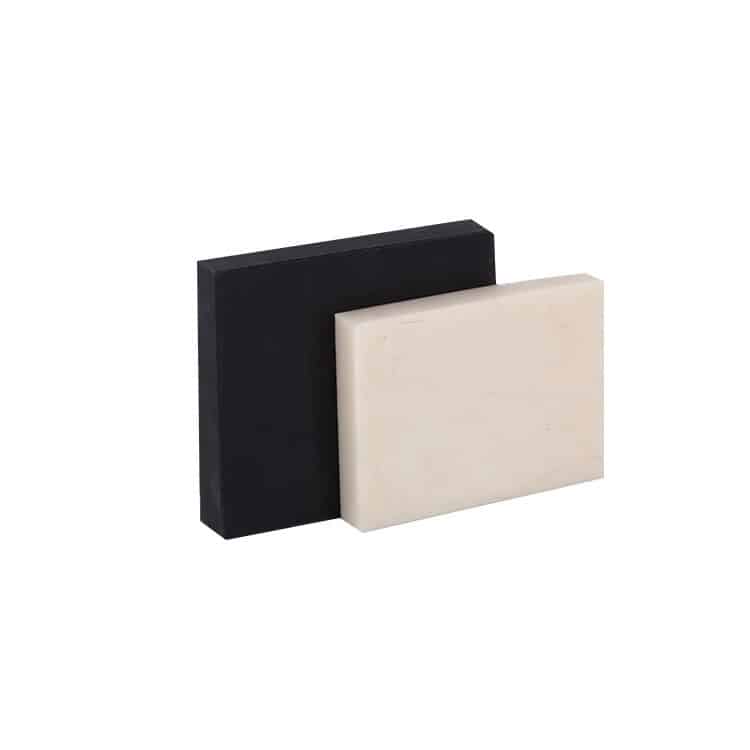 Acetal ESD is a special material by adding an antistatic agent based on Acetal virgin. It keeps both the mechanical properties and good anti-static function.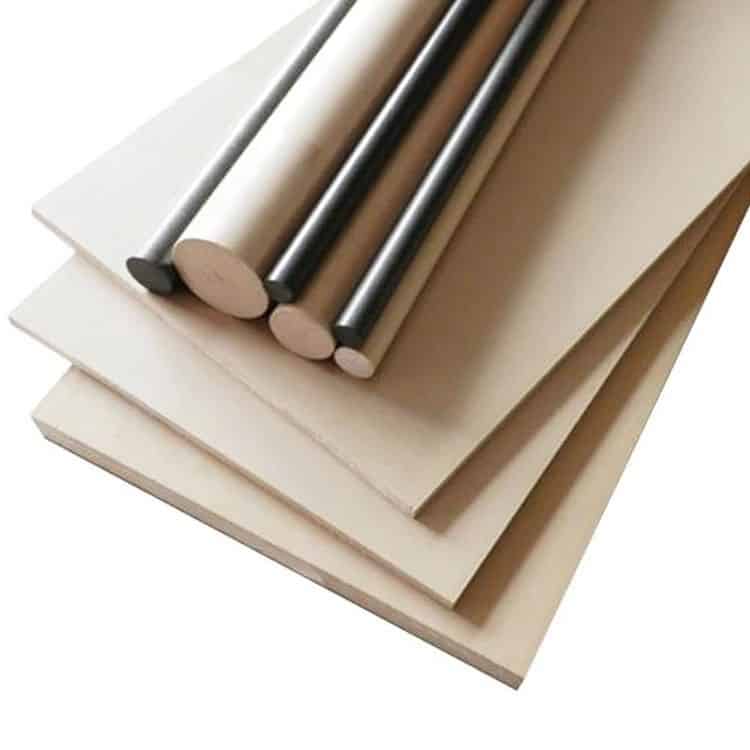 PPS virgin is a high performance plastic with great benefits of high continuous temperature, good machinability, excellent dimensional stability and low water absorption. Black and natural color are available.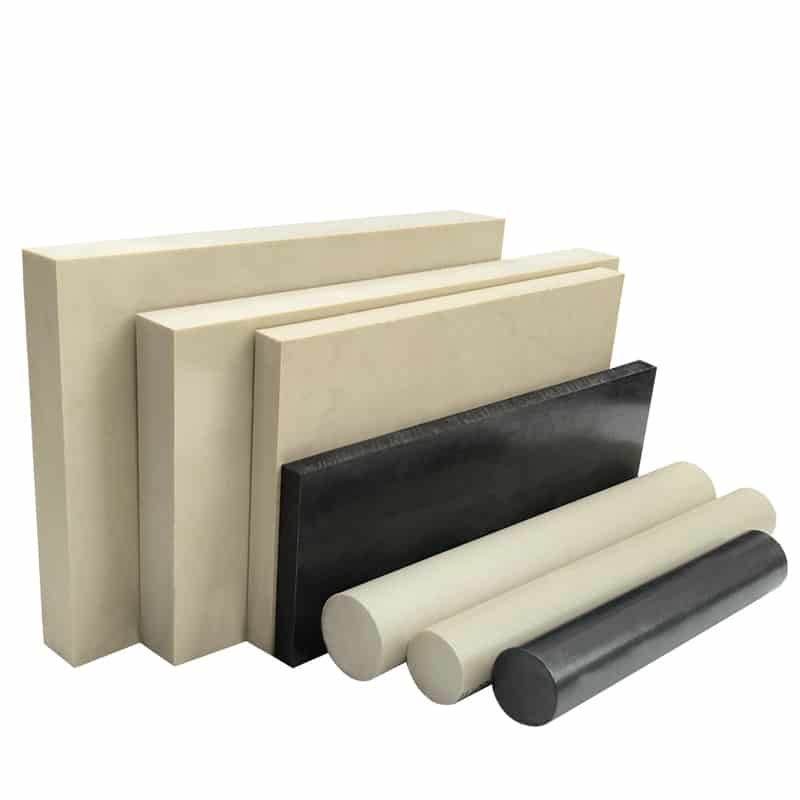 PPS GF40 is a 40% glass fiber modified material based on PPS natural. For glass fiber reinforcement, it shows high rigidity, good wear resistance, great dimensional stability, and other benefits. Also could provide black color.