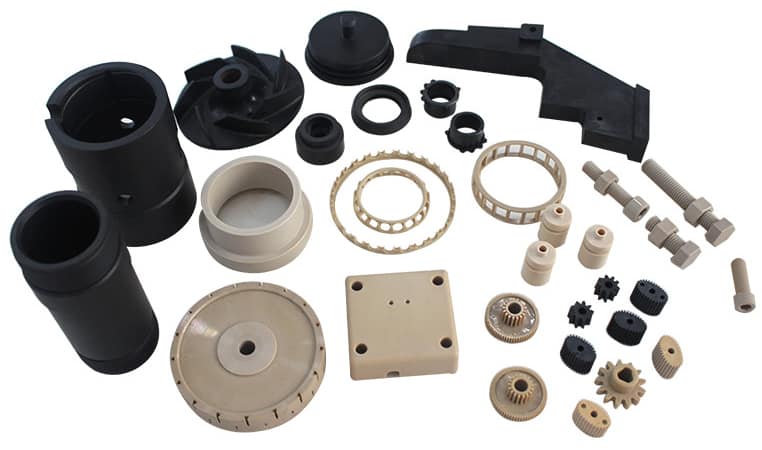 PEEK is a high-performance, semi-crystalline, high-temperature material. Besides PEEK Virgin, the most commonly modified PEEK material is, PEEK GF30, PEEK CF30, and Bearing Grade PEEK.
PEEK shows the properties of high mechanical strength and high stiffness. Especially for the glass and carbon fiber filled PEEK, the fiber enhanced the elasticity modulus which means makes the reinforced plastic more stiffness. So the proper machining and heat treatment process must be needed to avoid machining failure.
Note: Only for Keward Plastics. Fro PEEK GF30, PEEK PVX, when the diameter is larger than 60mm, the material should be pre-heated.
Note: Only for Keward Plastics.
| | | | |
| --- | --- | --- | --- |
| | | | |
| | 3h heating to 120℃, then 4h heating to 220℃ | | cooling to 40℃ at speed of 20℃/h |
Note: Only for Keward Plastics. The heat treatment above is a rough numbers, and only suit for the components which the thickness is less than 50mm. If the thickness is larger than 50mm, Please Send Us Email.