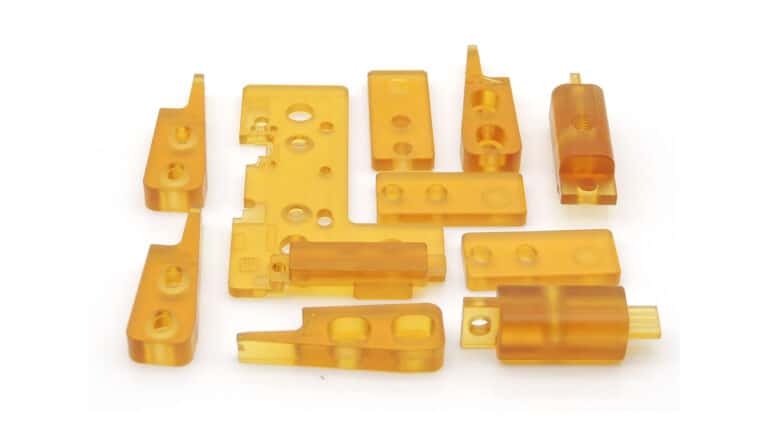 Ultem/PEI Machining Overview
Ultem or PEI is a high performance plastic with high mechanical strength, high stiffness, and good machinability. This material could keep narrow tolerance. For the modified plastic, we have Ultem 2300 or PEI GF30(30% glass fiber filled), this type of material shows higher stiffness and relatively easy to machine.But all PEI plastic is prone to stress cracking, so special care should be taken in choosing a coolant.
Ultem/PEI Machining Guide
Note: Only for Keward Plastics. 
Note: Only for Keward Plastics. Easy to stress cracking, choose coolant carefully.