Oil Filled Nylon Rods, Sheets, Tubes
Material Name: Oil Filled Cast Nylon
Color: green
Molding Method: extrusion
Stock Shapes: rod / sheet / tube
Cut to Size: available
Free Sample: available
Payment: T/T, VISA, MasterCard, Western union, PayPal
Oil-filled nylon is a modified engineering plastic based on polyamide 6 by homogenous adding special oil lubricant. Besides the great mechanical properties, it is a very good material with the performance of excellent wear resistance, a great sliding performance that especially in dry running conditions, good strength, and excellent machinability.
exceptional wear and slide properties 
high mechanical load capacity
good machinability 
good toughness
electrically insulating
resistant to many oils
Chemical designation
PA 6 (Polyamide 6)
---
mechanical engineering
automotive technology
construction industry
heavy duty industry
gear manufacturing
| Oil Filled Nylon | Diameter | Length | Color |
| --- | --- | --- | --- |
| | | | |
| | Exterior: Ø50....600mm Interior: Ø30....500mm | | |
| Oil Filled Nylon | Thickness | Dimension | Color |
| --- | --- | --- | --- |
| | | | |
Oil Filled Nylon Datasheet
Oil Filled Nylon Precision Machining Service
Keward has 3-axis, 4-axis, 5-axis CNC milling center, CNC lathe, digital roughness tester, projector, and other equipment. With this equipment and our abundant experience, the components we provide can meet your requirements.
Keward not only provides standard-sized semi-finished plastics but also offer customized size. We fully understand your concern about saving costs, boosting the project process, and improving machining efficiency.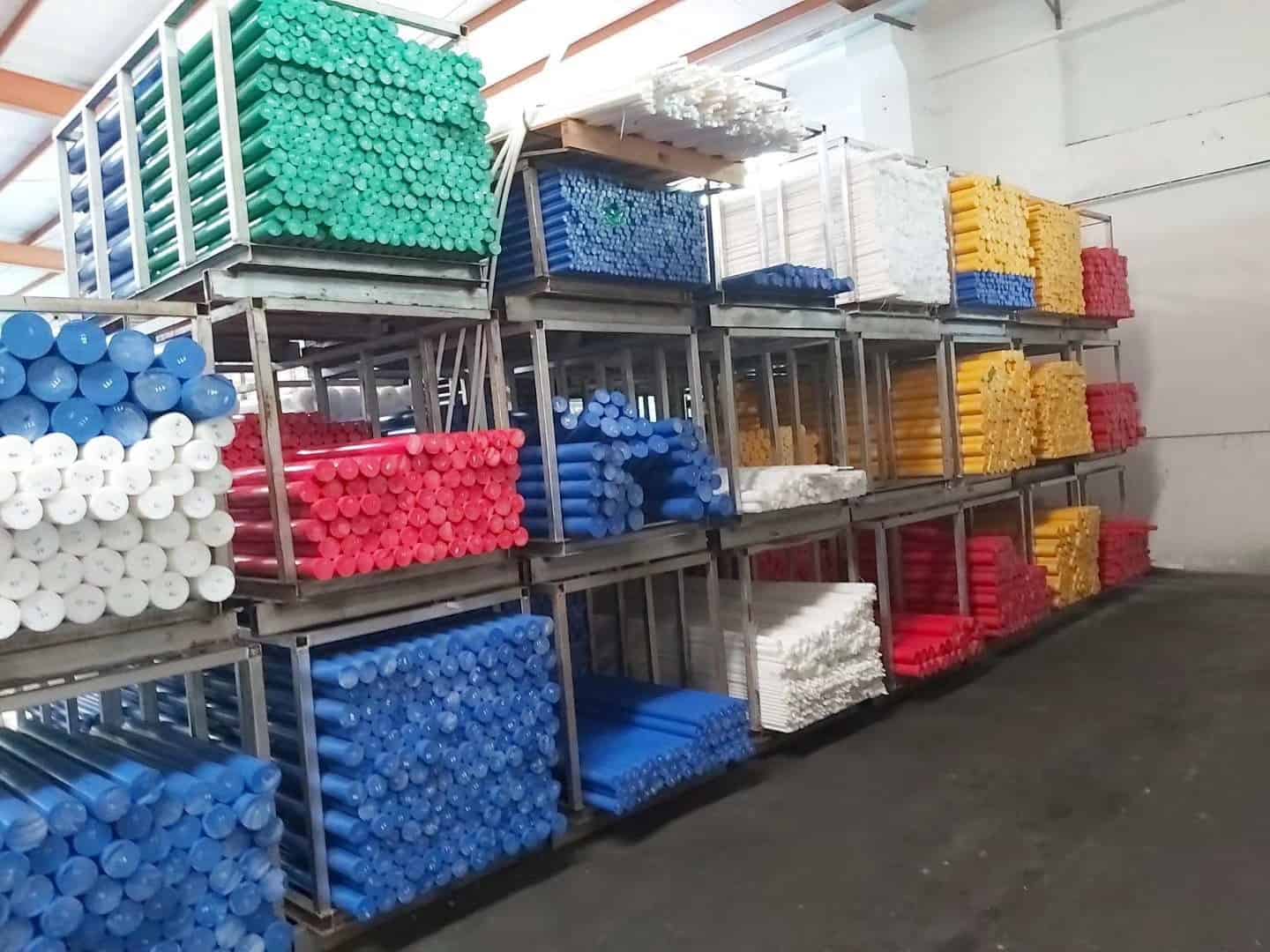 Adequate Plastics Stocks
To quickly respond to the custom's requests, we have abundantly stocked semi-finished materials no matter the virgin or the modified type. With highly efficient stock management, we ensure the large quantities or special demands are delivered in time.
For each batch of production, Keward has the unique batch number, and for each order, we will delivery you the COC along with the goods. This will help our customers to trace the production and complete the quality system.
Keward provides a wide range of high-performance engineering plastics and precise components. Customer satisfaction is the NO.1 thing for us. We can offer you free samples and proofing to help you to accelerate your material selection process and your project.
Besides the wide range of high-performance plastic, one of the advantages of Keward is our knowledge and abundant application experience. We can give you suggestions about material selection, application of products, etc.