PEEK CF30/Carbon Reinforced Rod, Sheet, Tube
Material Name:PEEK 30% carbon fiber modified 
Color: black
Molding Method: extrusion / compression
Stock Shapes: rod / sheet / tube
Cut to Size: available
Free Sample: available
Payment: T/T, VISA, MasterCard, Western union, PayPal
PEEK 30% carbon fiber filled
PEEK CF30 black is a modified material based on the PEEK virgin which is filled with 30% carbon fiber. The carbon fiber reinforcement improves the mechanical strength, wear resistance, and slide properties. Also, the fiber makes the material easier to conduct heat which means it could make the components live longer. Meanwhile, the plastic also has high resistance to hydrolysis even in boiling water and steam. So these exceptional properties make it possible for the material used in very critical conditions.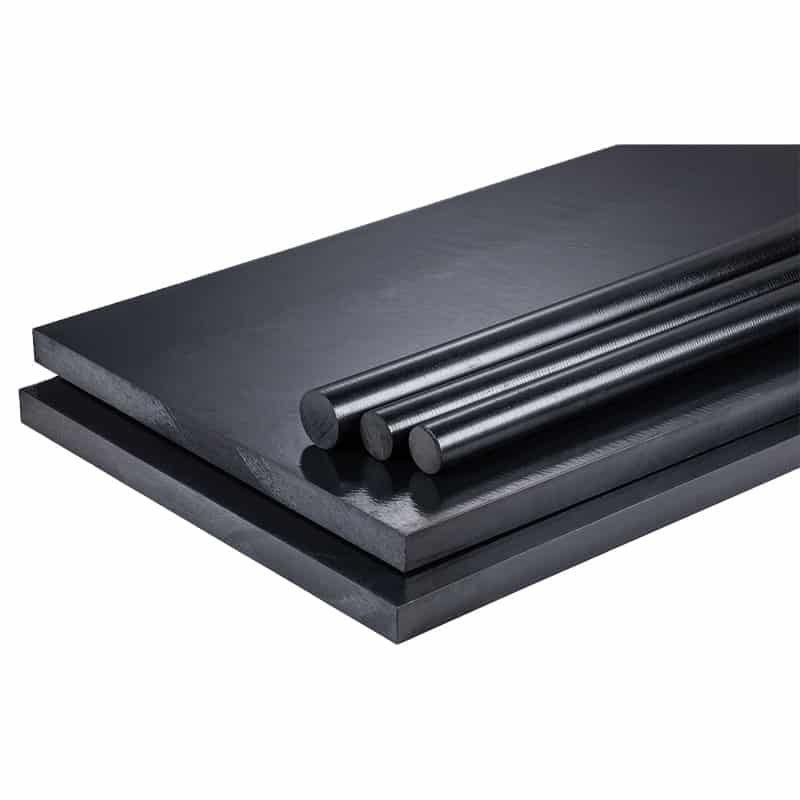 good machinability 
high heat deflection temperature
good chemical resistance
very high stiffness 
good dimensional stability 
very high creep resistance 
resistance to steam 
Chemical designation
PEEK (Polyetheretherketone)
---
aviation technology
chemical technology  
mechanical engineering
vacuum industry
aotomotive technology 
| PEEK CF30 | Diameter | Length | Color |
| --- | --- | --- | --- |
| | | | |
| | Exterior: Ø 40… 2000 mm Interior: Ø 20… 1800 mm | | |
| PEEK CF30 | Thickness | Dimension | Color |
| --- | --- | --- | --- |
| | | | |
Keward not only provides standard-sized semi-finished plastics but also offer customized size. We fully understand your concern about saving costs, boosting the project process, and improving machining efficiency.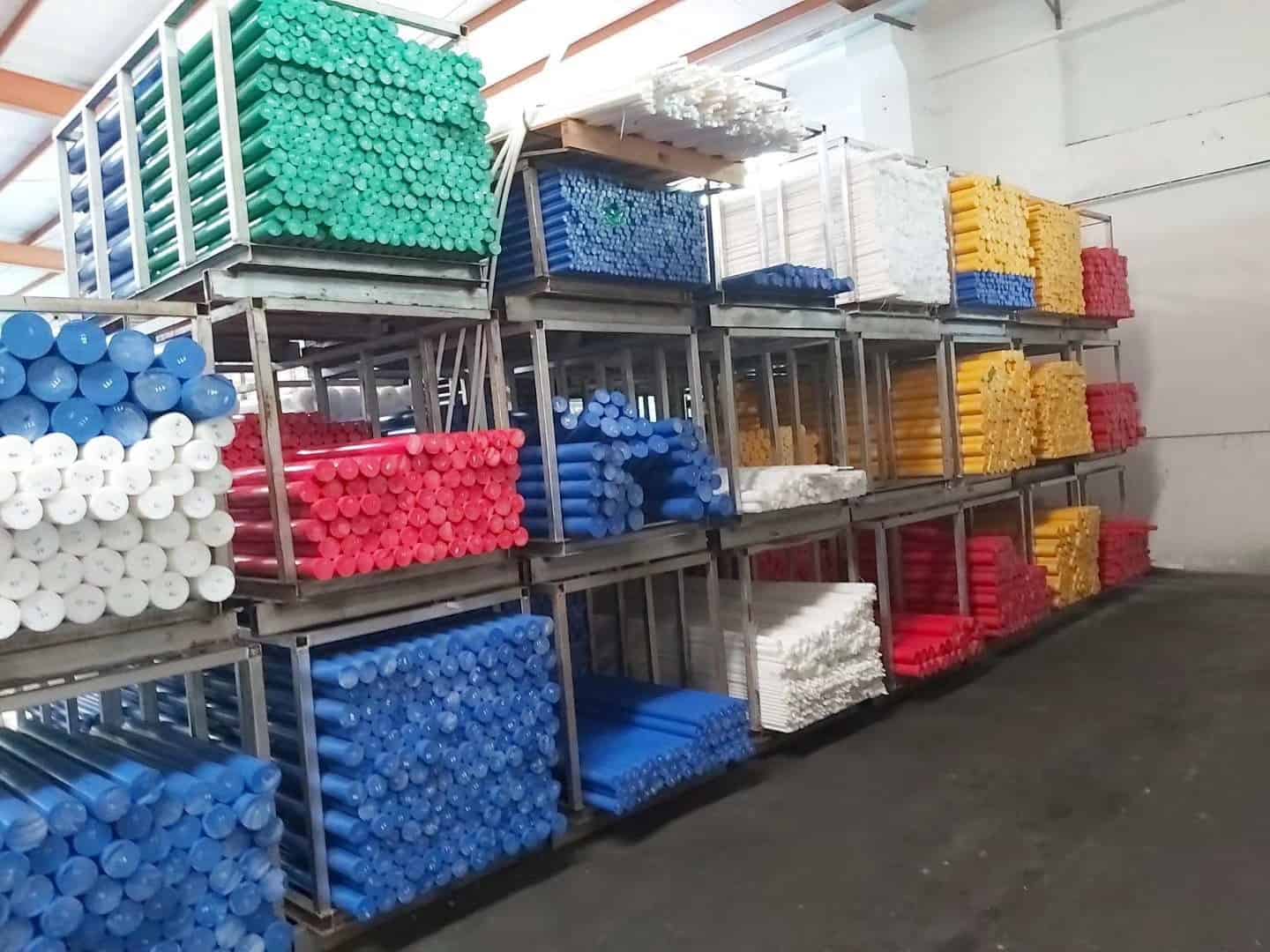 Adequate Plastics Stocks
To quickly respond to the custom's requests, we have abundantly stocked semi-finished materials no matter the virgin or the modified type. With highly efficient stock management, we ensure the large quantities or special demands are delivered in time.
For each batch of production, Keward has the unique batch number, and for each order, we will delivery you the COC along with the goods. This will help our customers to trace the production and complete the quality system.
Keward provides a wide range of high-performance engineering plastics and precise components. Customer satisfaction is the NO.1 thing for us. We can offer you free samples and proofing to help you to accelerate your material selection process and your project.
Besides the wide range of high-performance plastic, one of the advantages of Keward is our knowledge and abundant application experience. We can give you suggestions about material selection, application of products, etc.